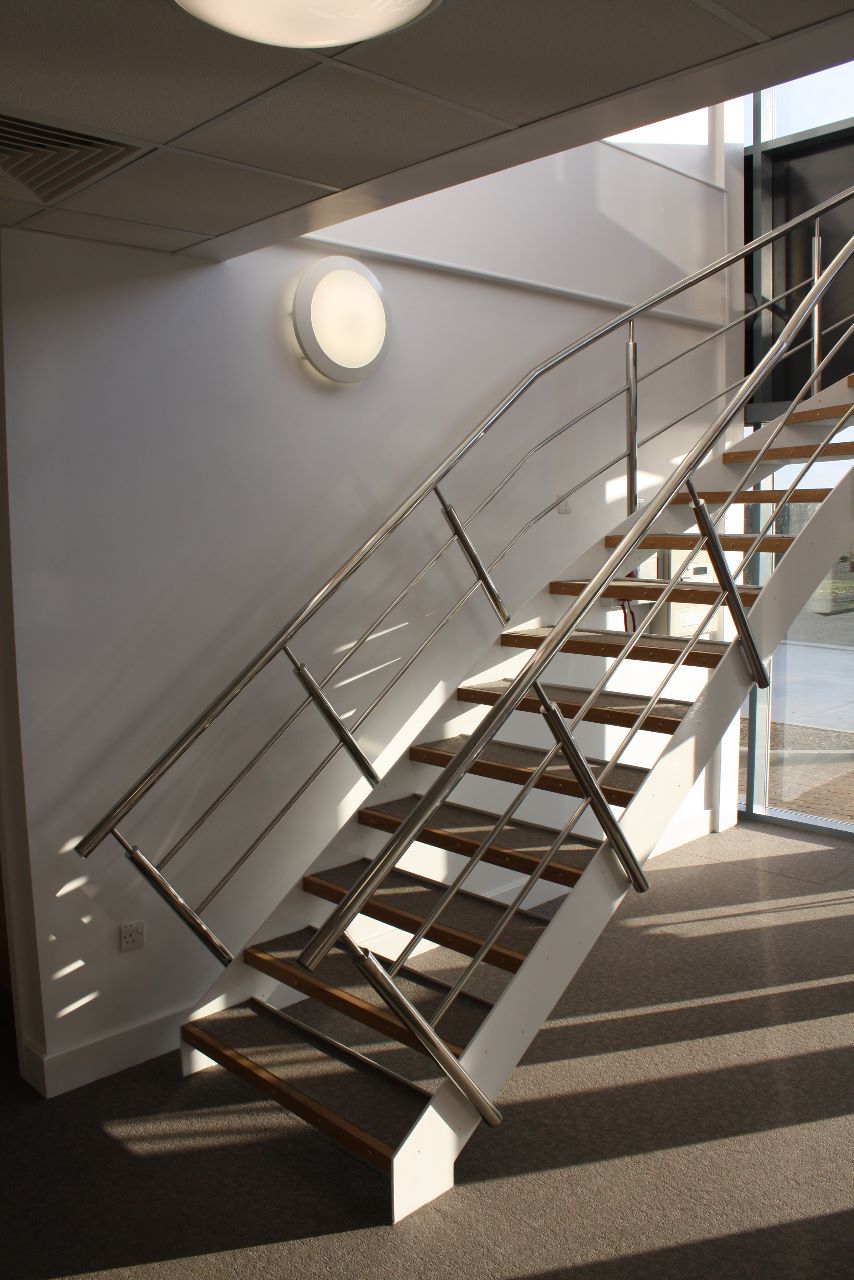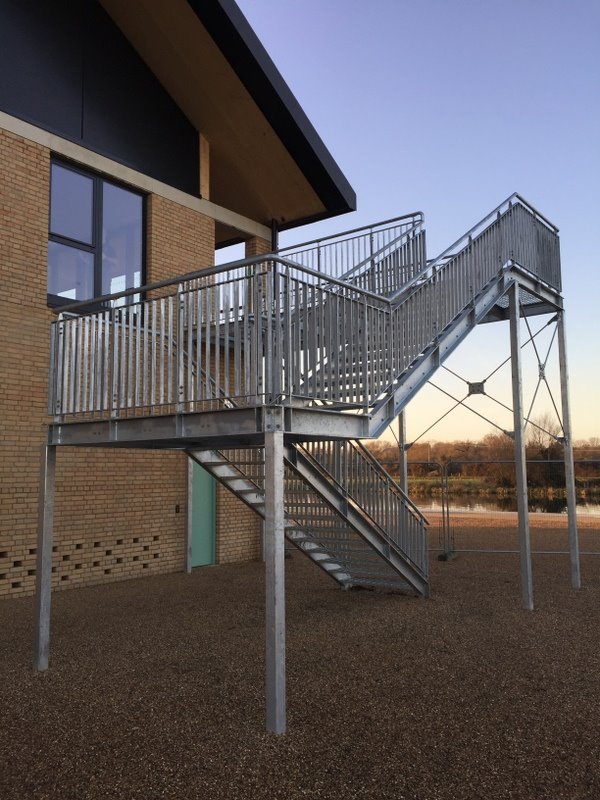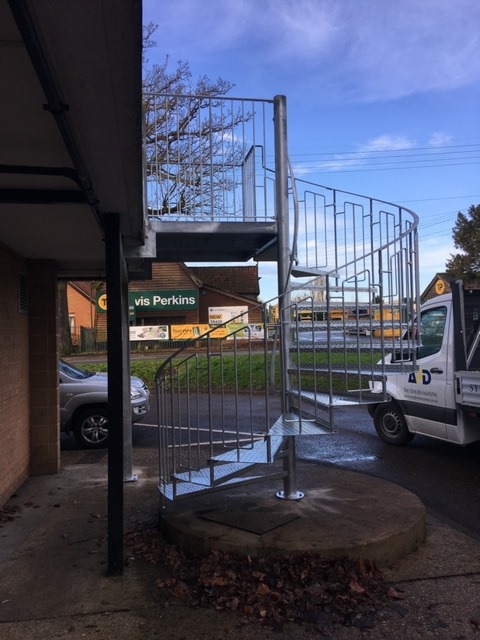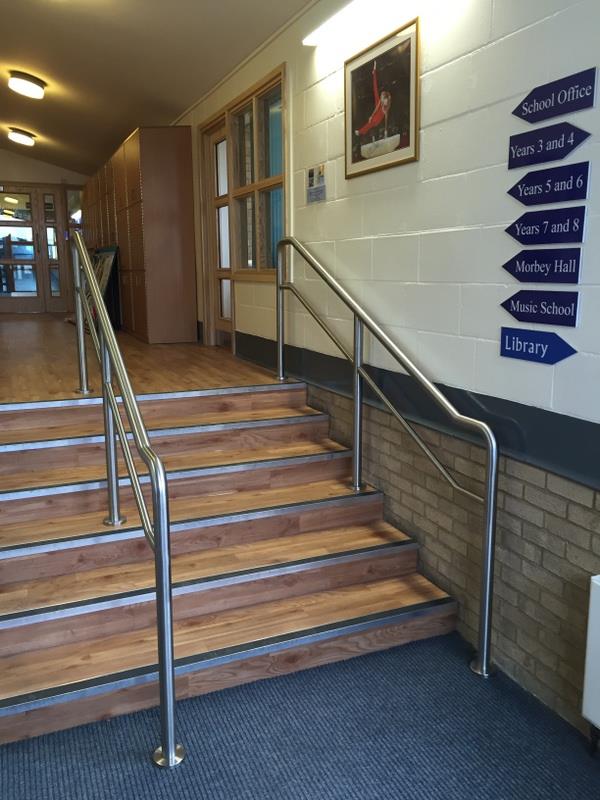 Staircase fabrication services
Anglia Fabrication & Design Ltd create bespoke metal staircases for both the commercial and private sectors.
Bespoke metal staircases
Our
experienced teams
can fabricate a wide variety of straight, curved and spiral staircases to suit any property, both indoor and outdoors. Our staircases are suitable for commercial and private use.
Fabrications to suit your needs
A design brief may incorporate timber treads, stainless steel handrails and balustrades with decorative glass infill panels. Finished work can be supplied polyester powder coated, galvanised or 'self-colour' for a decorator to paint.
We ensure standards are met
All our staircases conform to current British Standard specification guidelines and will include fully detailed drawings and in some cases 3D designs to show you exactly how it will be built.